Synopsis


An FBI agent named Monica Bannan is kidnapped from her home in West Virginia by two men, though she manages to get in a few shots with a rake to one of them. Using the help of a supposed psychic, Father Joseph Crissman, an FBI team discovers the injured kidnapper's severed arm in a field. Scully has returned to the medical field, and a heavily bearded Mulder is romantically involved with her but still hiding out from the bogus charges resulting from the Knowle Rohrer case. Agent Mosley Drummy offers to drop them if Mulder helps in the search for Bannan. Mulder reluctantly takes the offer and he and Scully are introduced to Dakota Whitney, the lead agent on the case.

Crissman, a convicted sex offender, claims to have seen a vision of Bannan's kidnapping in which he heard dogs barking. He is taken to Bannan's home, where he fails to impress the agents with any real intuition of her whereabouts before he starts to bleed from his eyes. Scully, meanwhile, has a crisis of faith because a young patient with Sandhoff disease isn't going to live. Another woman, Cheryl Cunningham, is abducted after a creepy Russian man (one of the people who nabbed Bannan) runs her off the road. Since Crissman mentioned barking dogs in one of his visions, Mulder gives him a little more credence when Scully says animal tranquilizer was found in the severed arm. Scully thinks that Mulder's new obsession with the case has to do with finding his sister, even though Mulder now believes that she's dead.

Crissman leads the FBI to the same field where the arm was found and this time discovers a body, part of a larger stash of corpses that also have traces of animal tranquilizers. While there, he tells Scully not to give up. The Russian, Jane Dacyshyn, takes his latest abductee to a place that looks to operate as both a dog kennel and shady operating room; it includes the injured kidnapper, Franz Tomczeszyn, who is also bleeding from his eyes. Scully riles up the administration at the Catholic hospital by suggesting stem cell treatment for her patient. The FBI looks into Cunningham's disappearance and discover that both she and Bannan have the same rare blood type and swam at the same pool, leading to the conclusion that a black market organ harvesting operation is going on. Scully wants to declare this the end of her criminal investigative career, and breaks up with Mulder when it becomes clear that he'll never be able to leave that line of work.

The boy's parents ask to stop the treatment and let God take over, and Scully recalls how Crissman told her not to give up and urges further treatment. She visits Crissman, demanding to know why he said that; he says he doesn't know and, after quoting a Scripture passage, starts seizing. Dacyshyn is questioned by the District Attorney's office for possible organ trafficking but released; that leads the FBI to find the name of Tomczeszyn, Dacyshyn's employer. Mulder is convinced that Crissman identified Dacyshyn in one of his visions, but Drummy says the only connection there is that Tomczeszyn was one of several choir boys molested by Crissman. The FBI raids their offices, but Dacyshyn manages to escape, killing Whitney and leaving Bannan's head behind.

Mulder and Scully visit Crissman, now hospitalized with terminal lung cancer, and decide that he's probably a fraud since he still thinks Bannan is alive; he also claims to have some sort of connection with Tomczeszyn. At the facility, we see that Tomczeszyn's head has been grafted onto Bannan's body. Mulder vows to find Cunningham, thinking she's still alive. He manages to track down Dacyshyn after seeing him purchasing animal tranquilizer, but Dacyshyn realizes Mulder is following him and pushes his car down a hill with his snowplow. Scully's stem cell research happens upon grafting experiments on dogs that are being done in Russia, and she calls Mulder to say that she thinks the kidnappers are doing the same thing only on humans...meaning Bannan, or at least part of her, might still be alive as Crissman predicted.

Mulder pulls himself from the wrecked car and heads toward the facility, picking up a weapon along the way. Bannan's body apparently isn't turning out to be a good match, as Dacyshyn and the other doctors at the facility prepare to transplant Tomczeszyn's head to Cunningham's body. Scully calls in the big guns to help find Mulder: Skinner! Mulder sneaks into the facility, where he demands a stop to the operation; however, one surgeon manages to inject him with tranquilizer after he is distracted by seeing Tomczeszyn's removed head open its eyes from a bucket of ice. After finding a letter addressed to a doctor in a mailbox with Crissman's Scripture number and hearing the sound of barking dogs, Scully and Skinner arrive at the facility. Scully saves Mulder from decapitation, and Skinner stops the surgical procedure while Cunningham still has her head on.

Mulder and Scully apparently get back together. Crissman dies, and Mulder is miffed that a newspaper article on the crimes neglects to mention his psychic role. He thinks that Crissman was connected to
Tomczeszyn
, and suspects that he died as soon as the blood flow to Tomczeszyn's head was cut off. Scully is upset because she's put her patient through rigorous surgery as a result of Crissman's "don't give up" advice when he actually meant that she shouldn't give up on finding Mulder. He thinks it may have had a larger meaning and urges her to continue with the surgery, which she does.

Amanda Peet, who might be best-known for her roles on

Studio 60 on the Sunset Strip

and

Jack and Jill

, plays Special Agent Dakota Whitney here. Billy Connolly, who plays Father Joseph Crissman, also played Il Duce in the two

Boondock Saints

movies. Alvin "Xzibit" Joiner, who plays Agent Mosley Drummy, is a rapper who formerly hosted

Pimp My Ride

. Donavon Stinson, who plays the "Suited Man," also plays Ted in

Reaper

. Chris Carter makes a cameo as a man sitting in a hospital hallway. Dedicated to the memory of Randy Stone, who did casting for the movie and several episodes and died in 2007.

Episode Body Count
Corpsicle: a woman's severed head is found in a block of ice in a field in West Virginia.
Ten other bodies: Mulder says 11 discrete human limbs have been found in the field; he tells Whitney that she has a chance to solve a dozen murders, but he's probably just rounding up.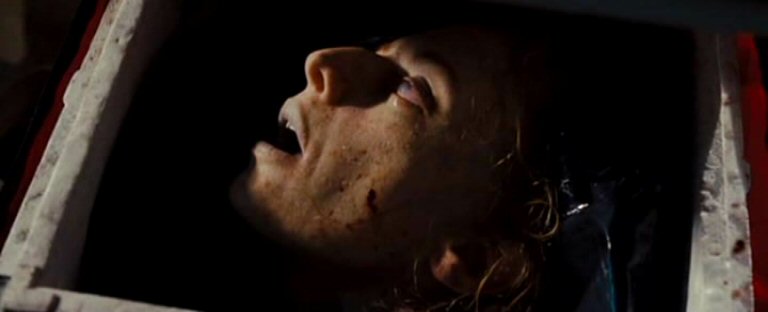 Monica Bannan: her head is found in an organ donor transport bag by Drummy.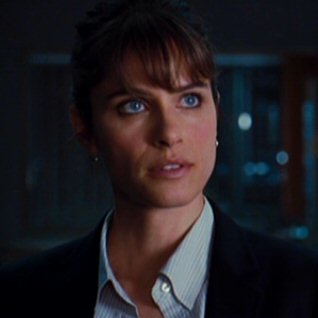 Special Agent Dakota Whitney: impaled on a steel bar after Dacyshyn pushes her from high atop a construction site.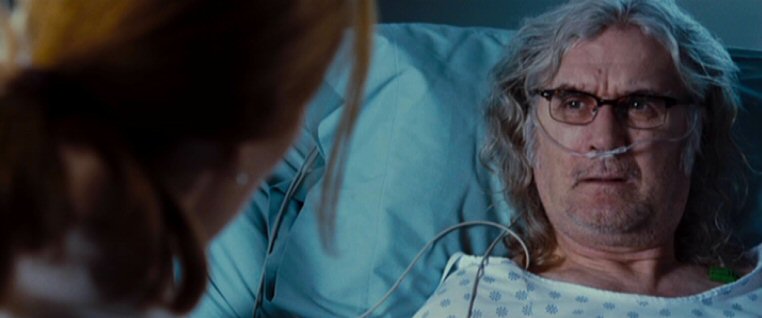 Father Joseph Crissman: dies of lung cancer.

Franz Tomczeszyn: it seems that he's being kept alive through various body transplants, but Mulder mentions how Scully removed the tubes supplying him with blood, suggesting that he died at the same time as Crissman.

Scully's discovery of the Russian research includes a photo of a severed dog's head, but considering that it appears to have been successfully transplanted to another body I guess I'll let that one go.


Humans: 15
Creatures: 0
Aliens: 0
Cumulative Body Count (202/202 episodes, 2/2 movies)
Humans: 2,314
Creatures: 131
Aliens: 64
Grand Total: 2,509
And there it is! I'll return for one last post to do a bit of a statistical analysis.